You are here

Anna Blakeley
Anna Blakeley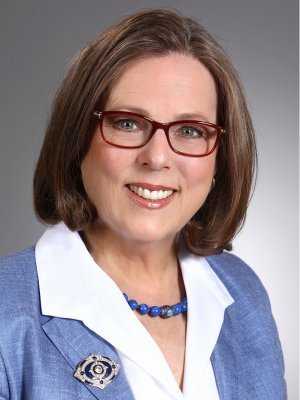 Anna is the Chief Compliance Officer. She manages day to day compliance issues, and with the support of a professional compliance consultant, implements internal policies and procedures according to regulatory compliance guidelines. In her role as CAO, Anna coordinates with the CEO on the implementation of long term organizational strategies and office policies. She controls and coordinates administrative services including finance, payroll, personnel and employee relations, and facilities management.
Anna grew up in a large family in the Midwest. At 16, she moved with family to the Los Angeles area, and finished high school ahead of her classmates. She returned to Iowa and earned a BA from Mt. Mercy College in Cedar Rapids, IA.
Before becoming involved in financial services, Anna had a working background in the creative arts. She was Art Director, promoted from Assistant, and oversaw the art department of WMT-TV in Cedar Rapids, Iowa. She subsequently moved to Madison, Wisconsin, where she was an Art Director at Rayovac Corporation, and where she went to graduate school. She met her husband, Dick,on a business trip for Rayovac and moved to Northern California to join him once she completed her Master of Arts Program at the University. She set up a studio, painted independently and taught art in publically funded in-school programs and Community and Art Centers.
Ready for a change Anna took the opportunity to work with Dick at the start of the formation of The Blakeley Group. She enjoys the challenge of keeping the office running smoothly which she sees as a necessary component to providing a consistent and excellent service experience for clients. When not working she likes getting regular exercise, weekend excursions with her husband, and spending time with her cat, Tessa. Her favorite past times are reading, going to movies, and visiting art museums.