You are here

Analyze Your Risk
Analyze Your Risk
All Investing Comes with Risk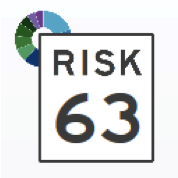 At The Blakeley Group, Inc., we utilize a cutting edge technology called Riskalyze® that pinpoints your acceptable levels of risk and reward based on your response to a five minute quiz. Riskalyze® helps to ensure that your investment portfolio aligns with your goals and expectations.
Analyzing your risk closes the gap between how you should be investing your money and how you actually are. Take this quick quiz built on Nobel-prize winning research from Riskalyze® today and discover your appetite for risk.
How does Riskalyze® work?
Using patented Risk Fingerprint technology, Riskalyze® starts with a mathematically based risk assessment survey.
Capture Your Risk Number:
The first step is to take a 5-minute quiz that covers topics such as portfolio size, top financial goals, and what you're willing to risk for potential gains. The goal is to pinpoint your exact Risk Number to guide the decision-making process.

Review Your Current Investments:
It turns out 4 out of 5 people have more risk in their portfolios than they previously realized, or wanted. Riskalyze technology empowers you to make sure your portfolio Risk Number of your portfolio matches your personal Risk Number.


Align Your Portfolio to Match:
After pinpointing your Risk Number, we can craft a portfolio that better aligns with your personal preferences and priorities, allowing you to feel comfortable with your expected outcomes.
Do you need a portfolio management firm with knowledge and experience, and talent to consistently assess financial markets and take advantage of an ever-changing investment landscape?