You are here

Anna Blakeley
Anna Blakeley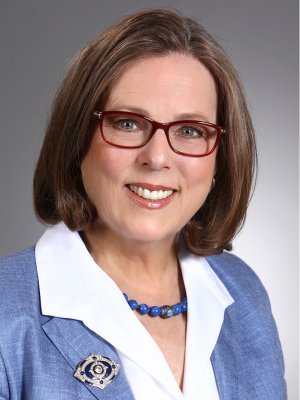 Anna started with The Blakeley Group, Inc. in 2009 at the formation of the company. She manages office policies and coordinates administrative services with the firm's accountant, employee solutions provider, facilities management, and other service providers. Anna enjoys the challenge of keeping the office running smoothly, knowing it is a necessary component to providing a consistent and excellent service experience for clients.
Anna is a native Midwesterner. She received a BA from Mt. Mercy College in Cedar Rapids, Iowa, where she worked as an Art Director at WMT-TV. She subsequently became an Art Director at Rayovac Corporation in Madison, Wisconsin and began working towards an MFA degree at the University of Wisconsin. Upon graduating, she moved to Northern California, and began working as a professional artist and art instructor.
Outside the office, Anna has many interests. She considers herself a neophyte gym rat, a border-line movie buff, an occasional bookworm, and a part-time art enthusiast.