You are here

Capital Highlights - In the Markets
Capital Highlights - In the Markets
Stay up to date on market trends and U.S. and international economic news with Capital Highlights.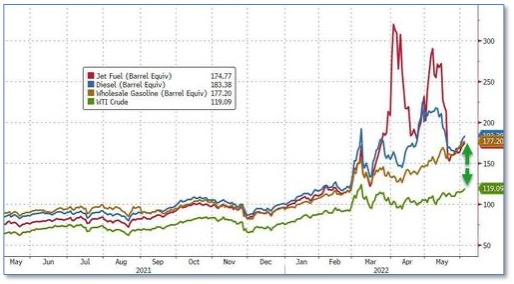 The United States hasn't had a new refinery built since the 1970's. As the following graphic shows, the rate of price increases for refined products like jet fuel, diesel, and gasoline, have surged far higher than the price of crude oil.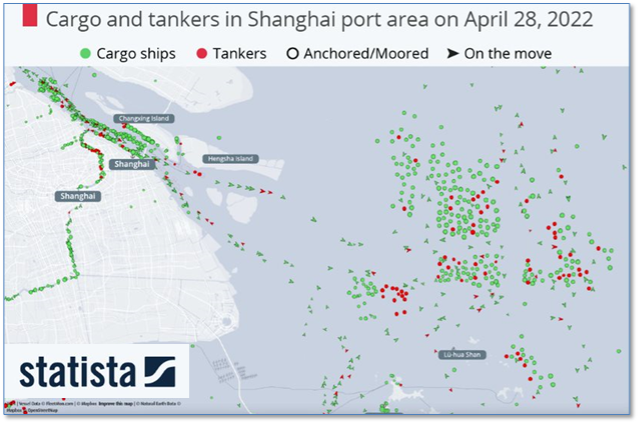 U.S. trucking giant JB Hunt expects the delays that Shanghai is experiencing to spread to the US West Coast by July. Shelley Simpson, chief commercial officer stated, "We do forecast that [shipping delays] to get a lot worse as we come into the summer months."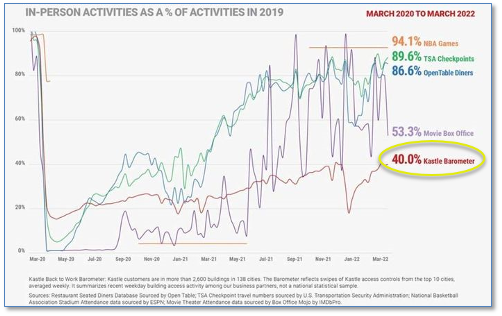 As the pandemic winds down, life in many respects is almost back to normal—except for one area—office space. According to building security provider Kastle, which monitors the use of security and ID cards in office buildings, the "Kastle Barometer" of average weekly occupancy for offices is still just 40% of pre-pandemic levels.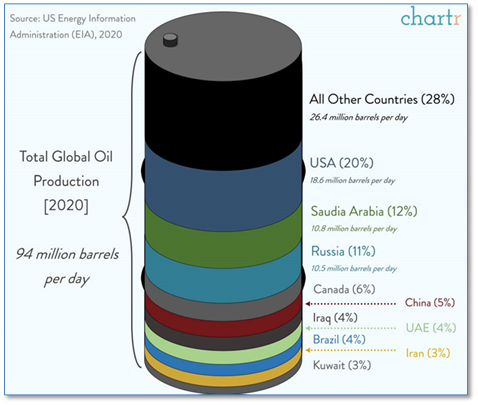 It is well known that Russia is one of the world's largest producers of energy, both natural gas and oil. So as gas prices continue to hit new highs across the country, just how much of the world's oil does Russia produce?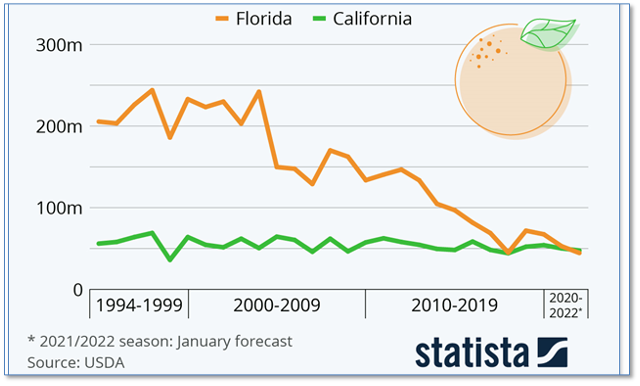 Along with gasoline and rent we get to add orange juice to the ever-expanding list of prices expected to skyrocket throughout the year. The January forecast for the U.S. citrus harvest is looking especially bleak for Florida orange growers.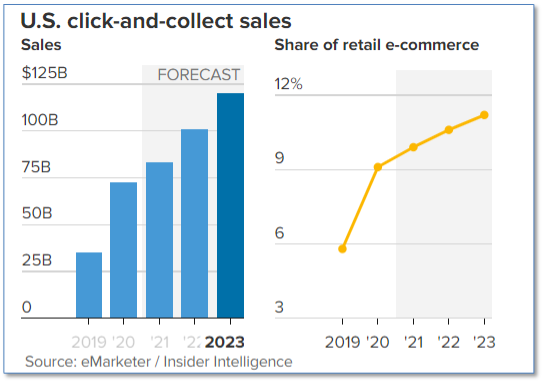 39.98 Initially developed by supermarket chains, this so-called "Click & Collect" service made it possible for consumers to buy online and then conveniently collect their purchases at the nearest store location. Walmart embraced this business model wholeheartedly, and overtook the grocery stores to become by far the biggest click & collect retailer in the country.