You are here

2019 Capital Highlights - In the Markets Archives
2019 Capital Highlights - In the Markets Archives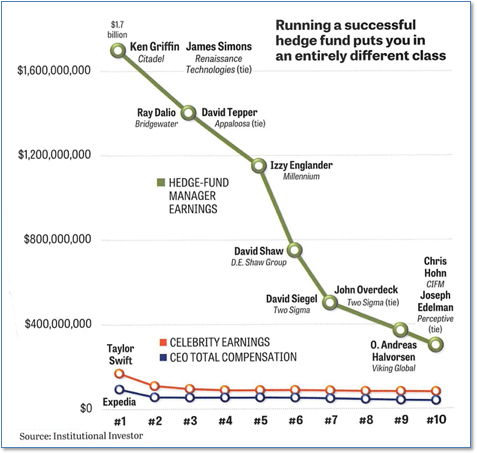 Growing optimism about a "phase one" trade deal between the U.S. and China helped stocks close higher for the holiday-shortened week.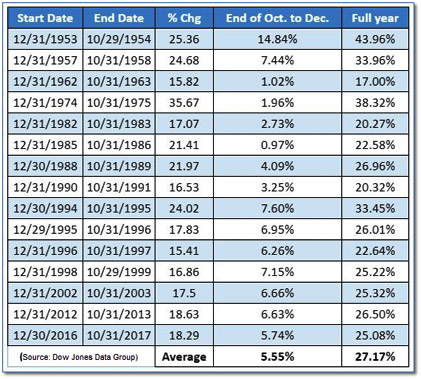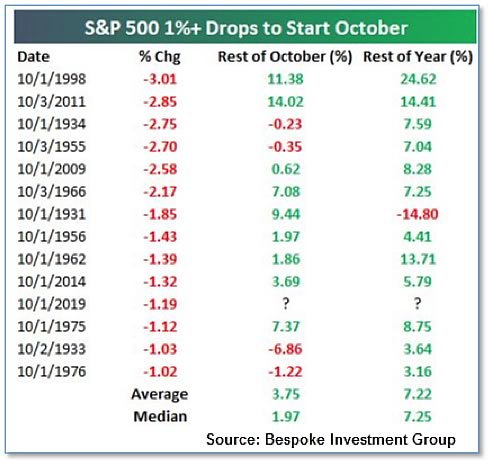 The month of October has experienced some of the worst market crashes in history.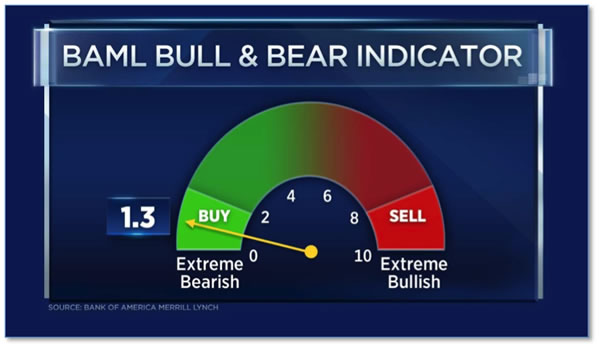 Investment "contrarians" are those who look for extremes in sentiment as signals that it is time to "go the other way".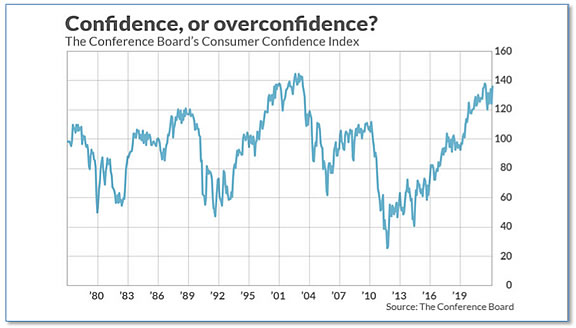 One non-obvious but historically accurate predictor of the stock market just hit its most bearish level since the internet bubble, says Marketwatch analyst Mark Hulbert. It turns out July's big increase in consumer confidence was actually bearish for the market, since the Conference Board's Consumer Confidence Index (CCI) is a contrarian market indicator at its extremes.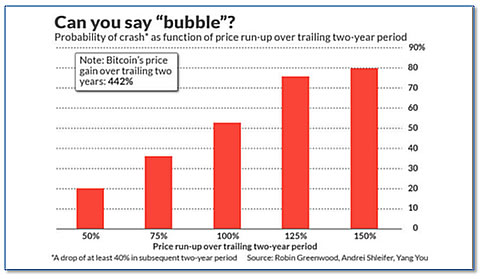 Three researchers at Harvard have determined that parabolic rises in asset prices of the magnitude shown by Bitcoin in both its earlier and more recent leaps higher give way to crashes 80% of the time over a long and storied history of bubbles and collapses ("Bubbles for Fama", Journal of Financial Economics).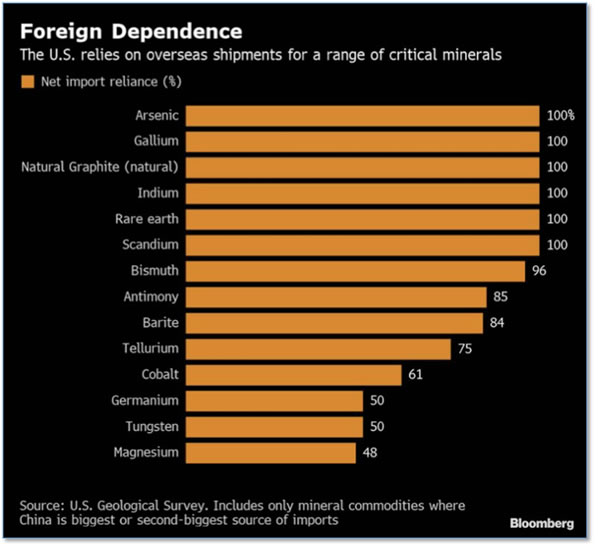 According to media reports from China, Beijing appears to be gearing up its use of dominance in what are known as "rare earth metals" as a counter to its trade battle with Washington.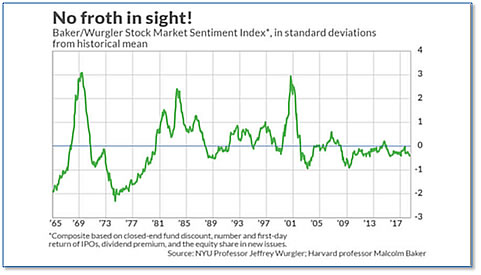 Is the bull market in stocks, now in its tenth year, reaching the frothy, speculative stage that is typical of a major top? Not according to an indicator created by top minds at the Harvard School of Business and NYU.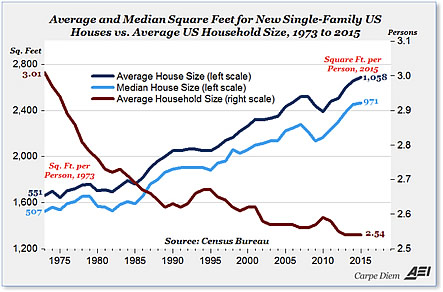 When brokerage firm TD Ameritrade surveyed its clients who it deemed "Super Savers" for saving 20% or more of their incomes, they found something radically different.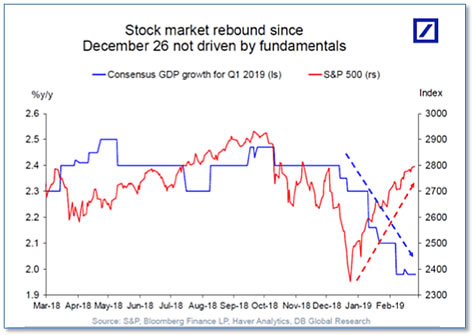 According to some on Wall Street, the stock market's monster rally from its Christmas Eve low is hard to explain – or justify – from a fundamental standpoint. The market's more than 18% comeback coincided with a wave of downward growth and earnings revisions that lowered analysts' expectations for first-quarter earnings and GDP growth.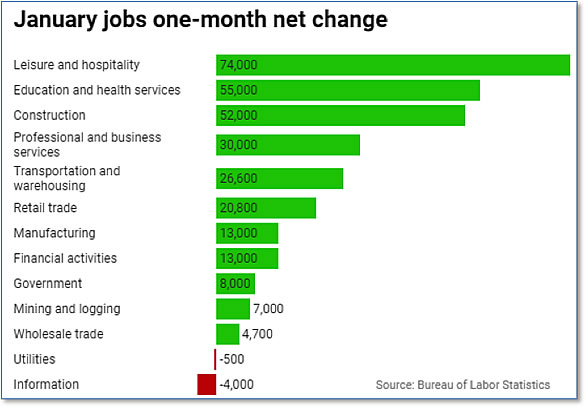 Several months in the last year and now two months in a row, the "Information" industry segment has actually shrunk its employment while nearly all other industries are adding. January's "blowout" and "beyond all expectations" jobs number had one stinker in it: a loss of 4,000 jobs in the "Information" industry.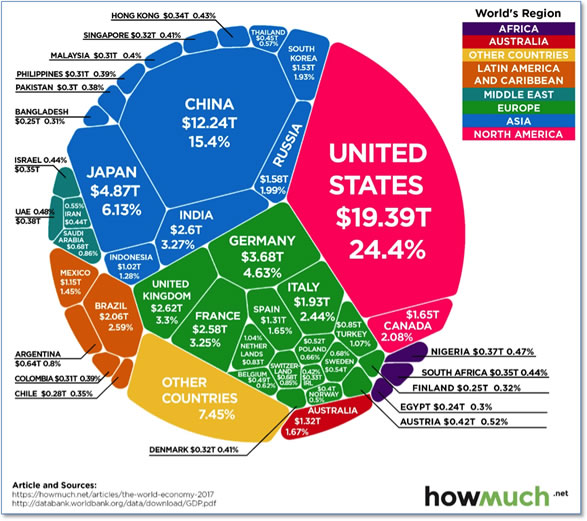 It is generally known that the United States economy is the world's largest, with China a distant (but growing) second. But other than that, most people are unaware of how just how big the U.S. economy is relative to the rest of the world.