You are here

2022 Capital Highlights - In the Markets Archive
2022 Capital Highlights - In the Markets Archive
Stay up to date on market trends and U.S. and international economic news with Capital Highlights.
Should an article touch on key concerns for you and your family, be it your current needs or future goals, or if you simply want more information on a topic, call us for an appointment.
A less self-serving analysis might place some blame on the flood of pandemic money-printing by the world's central banks and deficit-spending stimulus binges by their respective governments.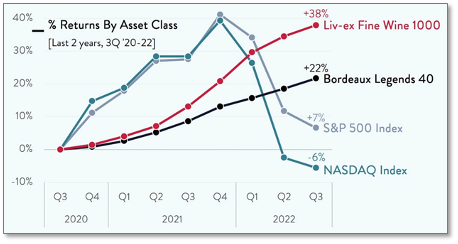 Billionaire investing legend Warren Buffet says investors should stick to areas they know when they are deciding what to invest in. The fine wine benchmark Liv-ex 1000 index has returned over 38% over the last two years, while the S&P 500 has managed just a 7% gain.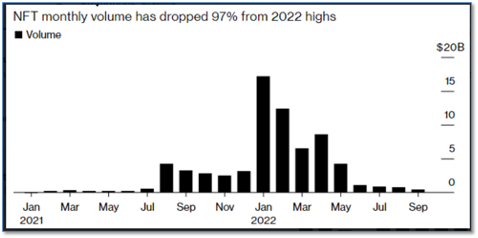 NFT's, which stands for "non-fungible tokens", are cryptographic digital assets that exist on a blockchain with unique identification codes and metadata that distinguish each from all others. Unlike cryptocurrencies, like Bitcoin, that are identical and, therefore, can serve as a medium for transactions.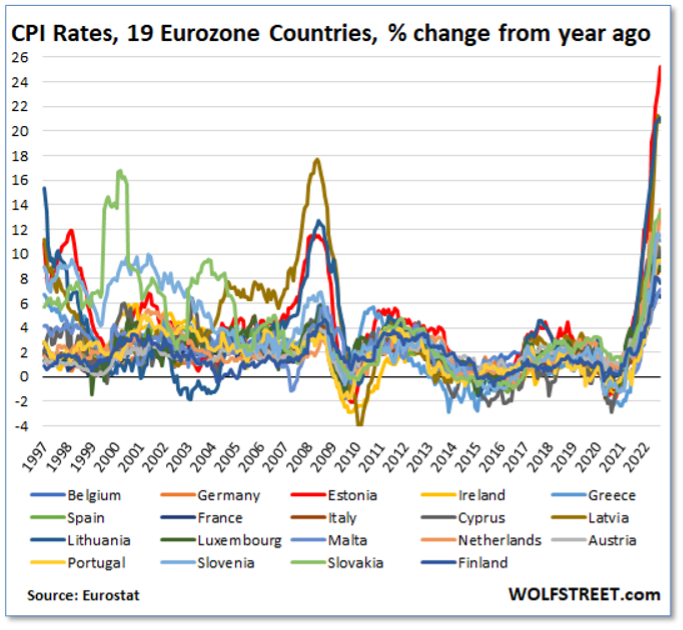 As bad as inflation seems in the U.S., it is much worse in the Eurozone where inflation jumped 9.1% in August - a new record for Eurozone data that goes back to 1997. Estonia led the way with a huge 25.2% rise, while Germany hit a record 8.8%. After years of money printing by the European Central Bank (ECB) that turned into an absolute torrent during the pandemic, inflation "suddenly" spiked in early 2021.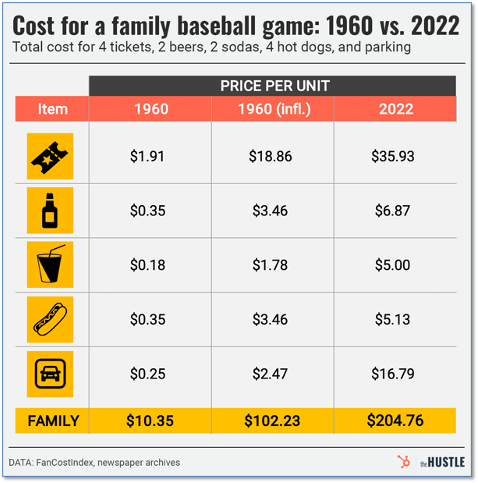 U.S. stock benchmarks posted solid gains, despite another hike in interest rates and data showing the economy contracted for a second quarter. A "bad news is good news" dynamic seems to be in play, with investors betting that poor economic news may allow the Federal Reserve to return to a relatively easy monetary policy. The Dow Jones Industrial Average rose 946 points finishing the week at 32,845—a gain of 3.0%. Similarly, the technology-heavy Nasdaq Composite rallied 4.7% closing at 12,391. By market cap, the large cap S&P 500 and small cap Russell 2000 each rose 4.3% while the mid cap S&P 400 gained 4.8%.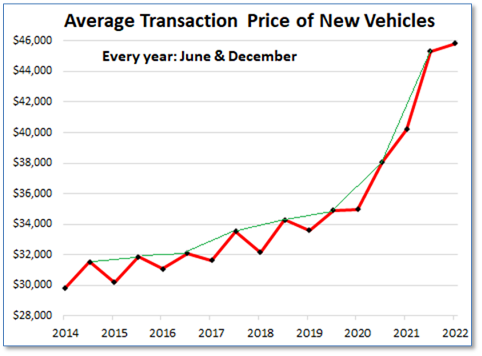 It's not just housing—the average transaction price of new vehicles sold in June hit a new stratospheric record high of $45,844, up 14% from a year ago.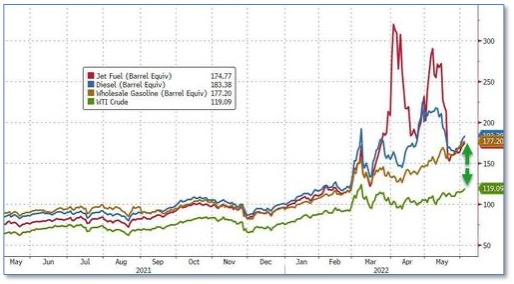 The United States hasn't had a new refinery built since the 1970's. As the following graphic shows, the rate of price increases for refined products like jet fuel, diesel, and gasoline, have surged far higher than the price of crude oil.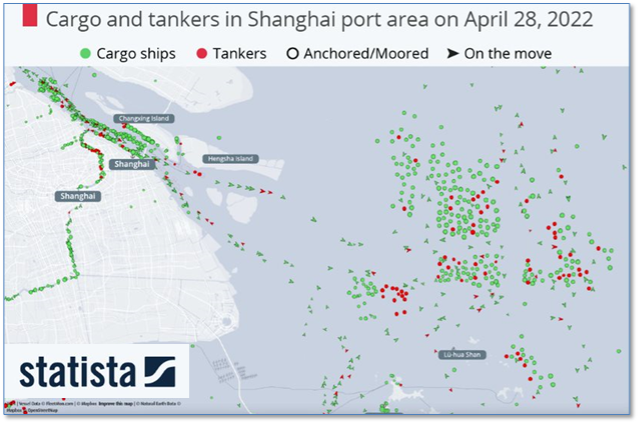 U.S. trucking giant JB Hunt expects the delays that Shanghai is experiencing to spread to the US West Coast by July. Shelley Simpson, chief commercial officer stated, "We do forecast that [shipping delays] to get a lot worse as we come into the summer months."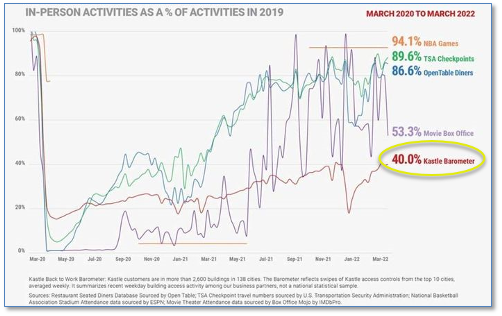 As the pandemic winds down, life in many respects is almost back to normal—except for one area—office space. According to building security provider Kastle, which monitors the use of security and ID cards in office buildings, the "Kastle Barometer" of average weekly occupancy for offices is still just 40% of pre-pandemic levels.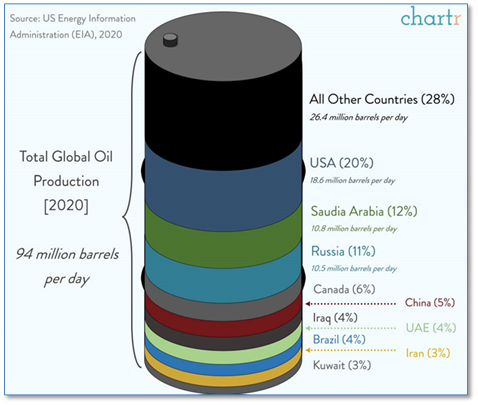 It is well known that Russia is one of the world's largest producers of energy, both natural gas and oil. So as gas prices continue to hit new highs across the country, just how much of the world's oil does Russia produce?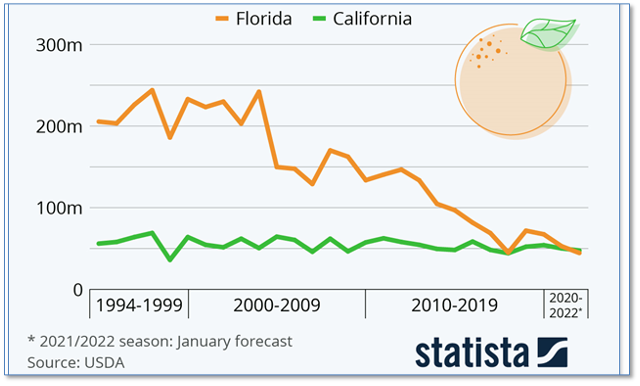 Along with gasoline and rent we get to add orange juice to the ever-expanding list of prices expected to skyrocket throughout the year. The January forecast for the U.S. citrus harvest is looking especially bleak for Florida orange growers.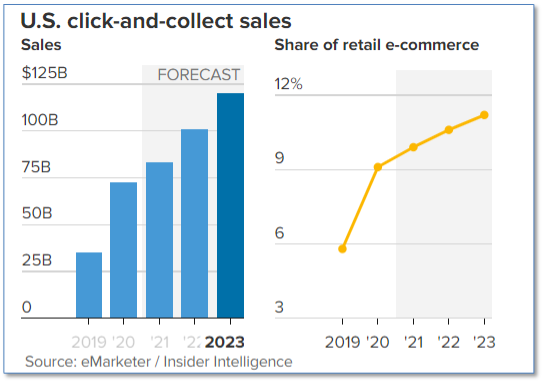 39.98 Initially developed by supermarket chains, this so-called "Click & Collect" service made it possible for consumers to buy online and then conveniently collect their purchases at the nearest store location. Walmart embraced this business model wholeheartedly, and overtook the grocery stores to become by far the biggest click & collect retailer in the country.